Summer Camp 2018
SUMMER CAMP... Camp Kids Klub has TWO locations: Pasadena / Sierra Madre and South Pasadena!
10-Week Summer Camp at Kids Klub including 2 Locations, 3 Age Groups, 6 Great Specialy Camps, 4 Cool Overnight Camps, Academic Camps, Afeternoon Camp and Afterschool Camp.
Early Bird Registration before March 30th and SAVE UP TO 15%
Weeks fill up quickly, so don't delay!
Spring Camp 2018
Camp Kids Klub is so excited that our renowned full day camp program will be held at
La Salle High School
's historic campus! Camp Kids Klub empowers your child to explore from the mountains to the sea and everything in between!
Camp Kids Klub at La Salle School offers
10 fun-filled themed weeks
. Each week, campers attend field trips, swim lessons, and exciting activities! We also offer different 1 week specialty camps:
paintball camp
,
go-kart camp
,
science camp
, a
horse academy
and so much more! Camp Kids Klub's full day program compliments parents' busy schedules with camp hours from 7:30AM-6PM and extended morning and evening options. Our fun-filled camp days are all inclusive and
include breakfast, lunch, and snacks!
There are also specialty camps and optional
sleepovers
that you do not want to miss!
Camp Kids Klub is also in
South Pasadena
! We offer half-day camp options that include transportation from your child's summer school in South Pasadena!
Academic Enrichment Camp
provides formal and engaging education on
Math
or
Spanish
camp from 7:30am-12:00pm.
Afternoon Camp
, 12:00pm-6:00pm, includes swim lessons and field trips and the
Afterschool Camp
option, 2:30pm-6:00pm, provides a shorter, yet fun-filled day. Our fun-filled camp days include breakfast, lunch, and snacks!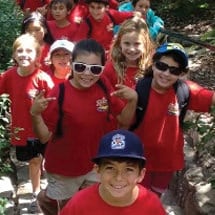 Camp Kids Klub was founded in 1995 by husband and wife team, Michael & Bambi Wojciechowski. Camp Kids Klub Child Development Centers (including Pasadena Summer Camp) have become some of the most popular and well-respected childcare facilities in Southern California. Camp Kids Klub is A Peace of Mind! 

At Camp Kids Klub (Pasadena Summer Camps), we are committed to providing the best possible care for your child, while also being responsive to your needs as parents. Campers have a BLAST during the day at camp, while parents have peace of mind!